Rooster fishing Inshore: We decide to do a inshore fishing trip after a long night. It was a nice day with a bit of overcast that made it a bit cooler than normal. The captain had live bait ready when we arrived. He told us he was throwing a casting net in the river since the sun came up at 5:00 Am. He took us to some large rocks about 2 miles offshore.
The water was clear enough to see the rocks underneath us and we though were were going to crash into them at first. After a few times trolling around the rocks we were not worried about crashing into them any more. The captain assured us he has done this many times and they were not as close as they looked. We trolled live bait and caught monster Rooster fish inshore.
This was the perfect trip for a one half day charter since we did not need to run out far at all. Normally it's a 30 minute ride before the lines even get wet. Lines were in the water 10 minutes after we left the Los Suenos Resort and Marina. We stayed out for about four hours and were worn out from catching so many fish. Rooster fishing inshore is no joke. These fish are some of the strongest fighters for their size. My little brother thought he was going to get pulled out of the boat. One of the crew members even put a safety line of the fishing pole LOL !
Thanks to the captain and the crew for a great fishing trip. We will be back again next year.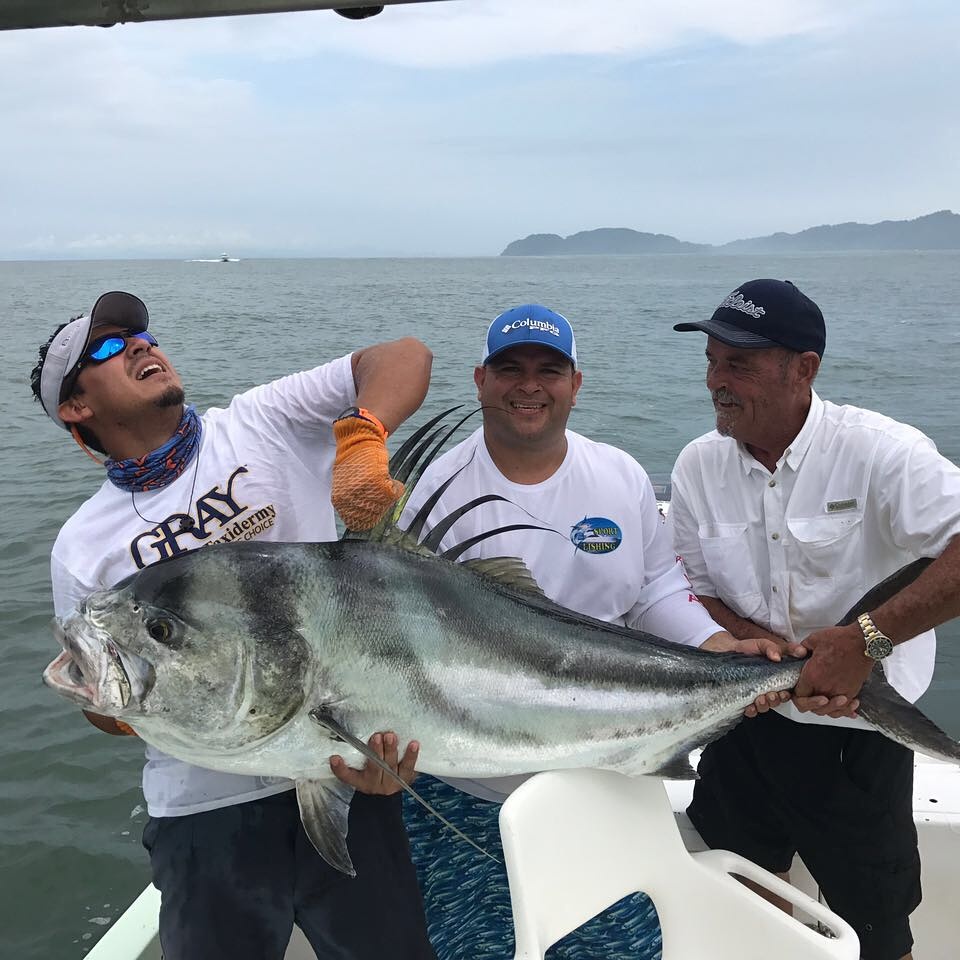 Home Page