Mahi Fishing in Costa Rica: At my friends bachelor party in Jaco Beach we rented a house from Jaco Casa. The name of the house was Casa Amarillo. Casa Amarillo is perfect for your next Jaco Bachelor Party and Highly recommended. We chartered a smaller fishing boat from Herradura Bay next to the Los Suenos Marina in Costa Rica.
A "water taxi" picked everyone up on the beach and brought us out to our boats. There was about 15 guys so we went out and 4 different boats. Captin Dave found a few good current lines that were loaded with Mahi and some drift wood. We followed these current lines most of the trip and they yielded the best results. All the boats were constantly catching fish. You would think it would not be good for so many boats to be on the same spot but it did not matter. That's where the fish were feeding. It made for a great meal after our fishing trip. You can't beat a free meal in Costa Rica where they say nothing is for Free !
We had so much fishing left over we had to give it away to our guests to bring home to their families. The chef did not have time to cook it all but I don't think anyone cared about cooking free fish.
Thanks to the crew and captain for an experience of a lifetime. Can't wait till we are back out on the water again.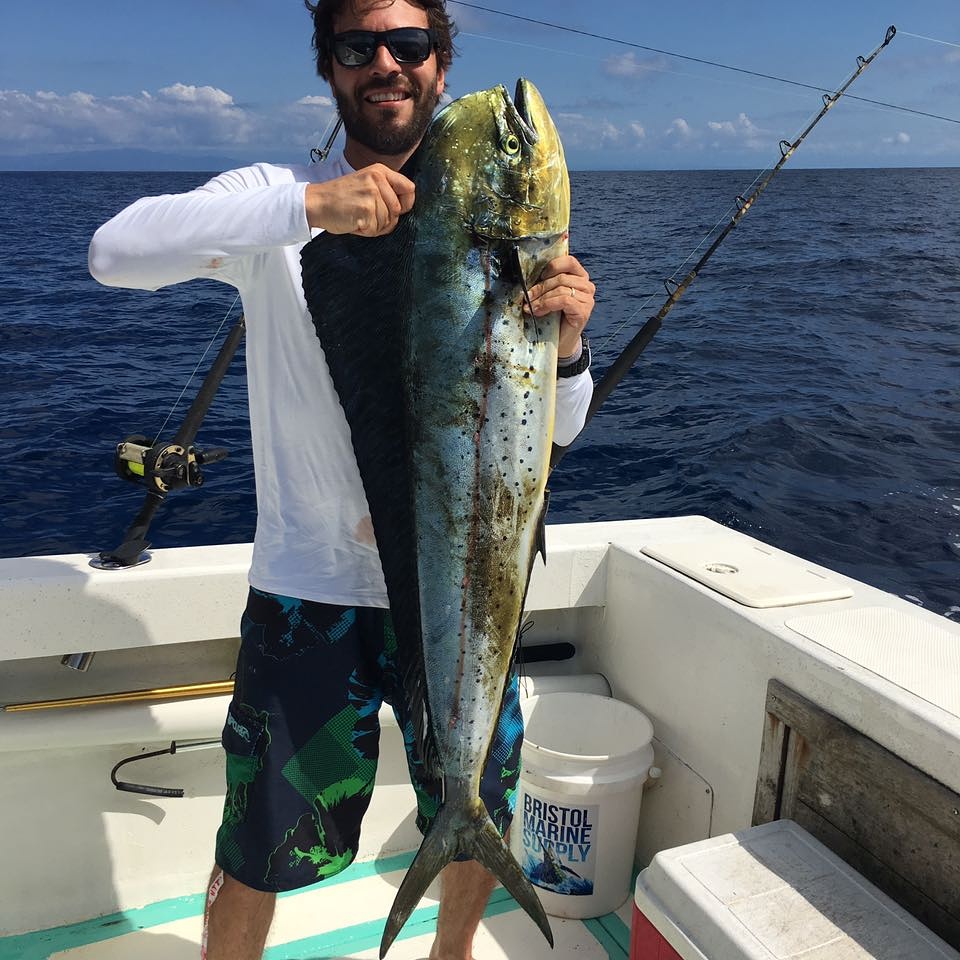 Costa Rica Fishing Report